"No man is an island"… These were words to live by last week
---
রাতুল সেন
Published:
2020-06-25 10:55:52 BdST
"No man is an island"… These were words to live by last week
---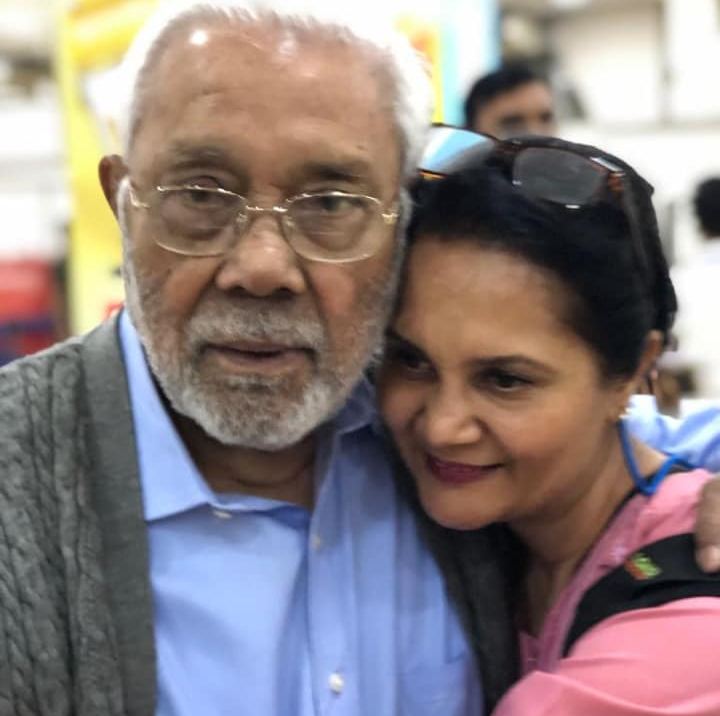 Dr. Saffana Hassan
______________________
"No man is an island"… These were words to live by last week.
A lot of you may have heard that my father has been very sick the last week. He started off with fever and intractable vomiting, which lead to internal bleeding. He started having blood in his vomit and after three days of constant throw up, he was so dehydrated, he stopped urinating. His heart rate rose by 30 points and he was a shrunken copy of his old self, unable to even drink or talk as his throat had become hoarse from all the retching. To complicate the situation, at a certain time his pulse oximetry reading dropped by 30 points.
Ammu called me on day two when he had already stopped urinating for almost 10 hours. Now, it is one thing to know what to do, but it is another to actually be on the ground and do it. My Mama Dr. Naim Khan (Joglu Mama) and Hasib Hussain were the angels sent by Allah. From arranging IV fluids, to buying medications, oxygen tank, calling and talking to other doctors, especially at Ibn Sina – in case of transfer for emergency blood transfusion - these two people took care of all of these. I know medicine but I do not know the Bangladesh system. Even before I thought of it, ‪24/7‬ caretakers were arranged to monitor IV fluids and push IV medications. Any time I asked for something to get done, they would take care of it without question and without delay. We are the children - it is our responsibility to take care of our parents. But in our absence they did more than we could ever have done. They both took care of my father, sacrificed their sleep as I called them night and day for different things at different times, never with the least bit of annoyance or irritation. It reflects a lot on the character of a person, who can say, during these COVID afflicted days that if the situation calls for it, he would leave his family and come and stay with my parents as I could not be there. Saying that I am grateful to them is trivializing their time and contribution.
Then there are other angels - people who were not in Dhaka but took care of things from the US through their network. My parents have been home bound for three months, so the risk of COVID was negligible. However that is the requirement to determine which hospital a patient can get admitted to, a COVID one or Non-COVID one. Thanks to my sister Soheni for not only providing information on PCR COVID testing for the sole purpose of admitting to a Dhaka based hospital. Usually there is a few days wait to even get a testing done, and then a long delay for the results to come out. She had her contact send technicians not only to get the labs done in one day but had them also give us the results within 24 hours.
On day three my father was losing blood in his BM multiple times called melena. It was a very touch-and-go situation. The usual course is that the patient, due to lack of blood volume, crashes. We were debating whether to hospitalize him for an emergency transfusion. But at the same time I had to keep in mind that these are COVID-19 times. Had I kept them sheltered for 3 months, only to catch the infection in a hospital? As it happened, Apollo and all the large blood banks of Dhaka had run out of blood. Again Soheni and her family came to the rescue. She got a reliable B+ donor for us waiting to transfuse. Alhamdulillah, with Allah's infinite mercy, we did not need the transfusion. But everything was in place and handled so that at any moment's notice it could be done.
Doctors in Dhaka Dr. Munzarin, as well as Dr Junnun, and several others were constantly on the phone with me, not only giving their opinions, but trying to do everything in the most conservative way so as to avoid my father's exposure to the outside.
Due to my father's unstable condition, I had decided to fly out to Dhaka on the evening of the 24th (but due to the circumstances was not able to). However there were no seats available for a return trip back to the US till end of July. Not only that, due to COVID, the credit card system for the travel agent in Dhaka was not working. The travel agent initially requested cash payment of almost $6000 round trip on economy class. At normal time this is not a big deal. But, how was I supposed to ask my gravely ill father to arrange for that much money in cash at an instant's notice. But again another sister, who may not wish to be named here, immediately offered to send an EFT to the travel agent from her BRAC bank account. She did not even question why. Not only that, she even made arrangements for me to get through Dhaka airport without any problems, as the system may have changed due to the Corona virus pandemic.
And lastly, but most importantly, to keep everyone updated on a day to day situation with my father, Munia has been sending messages on different WhatsApp and Viber groups to all our friends and family. Everyone has been praying for my father, my mother and us. And I truly believe it is this doa that has kept us safe during this crisis amidst this terrible Coronavirus time. So many of you have called from all over the world. I have had to ignore those calls as I had to keep my phone free to receive calls from Dhaka only, from Ammu, from Joglu Mama, from Hasib and from the other doctors I was talking to on a continuous basis. I apologize to each and every one of you and promise to call all of you within the next few weeks. Munia, Zaiyan and I and our families thank you all for your doa and also for your love and concern for my parents. They must have done something very good in life to deserve the well wishes and love of so many people from all over.
Alhamdulillah Abbu is doing well now and is stable. He is eating pishpash and enjoying chicken soup while complaining about the lack of democratic decision making leadership in America
So I come back to my original words – "no man is an island"… I am where I am today, because of my friends and my family. I thank Allah and pray that Allah rewards each and every one of you with much, much more. May Allah have mercy on all of us and keep us all safe.
P. C. Ashma Khanani Moosa
_______INFORMATION_________________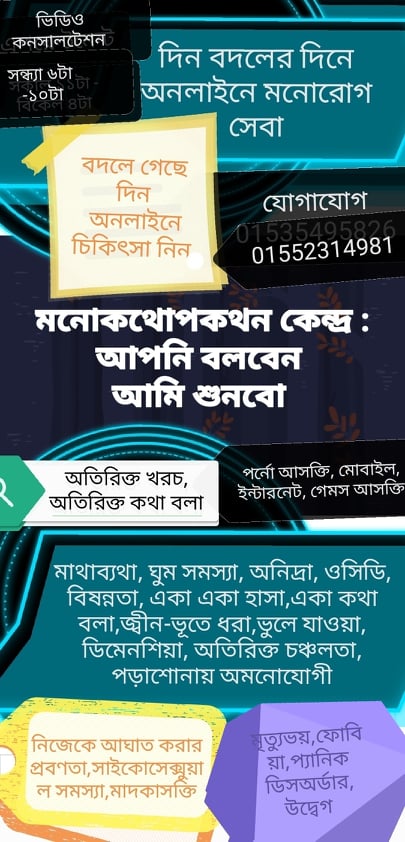 আপনার মতামত দিন: